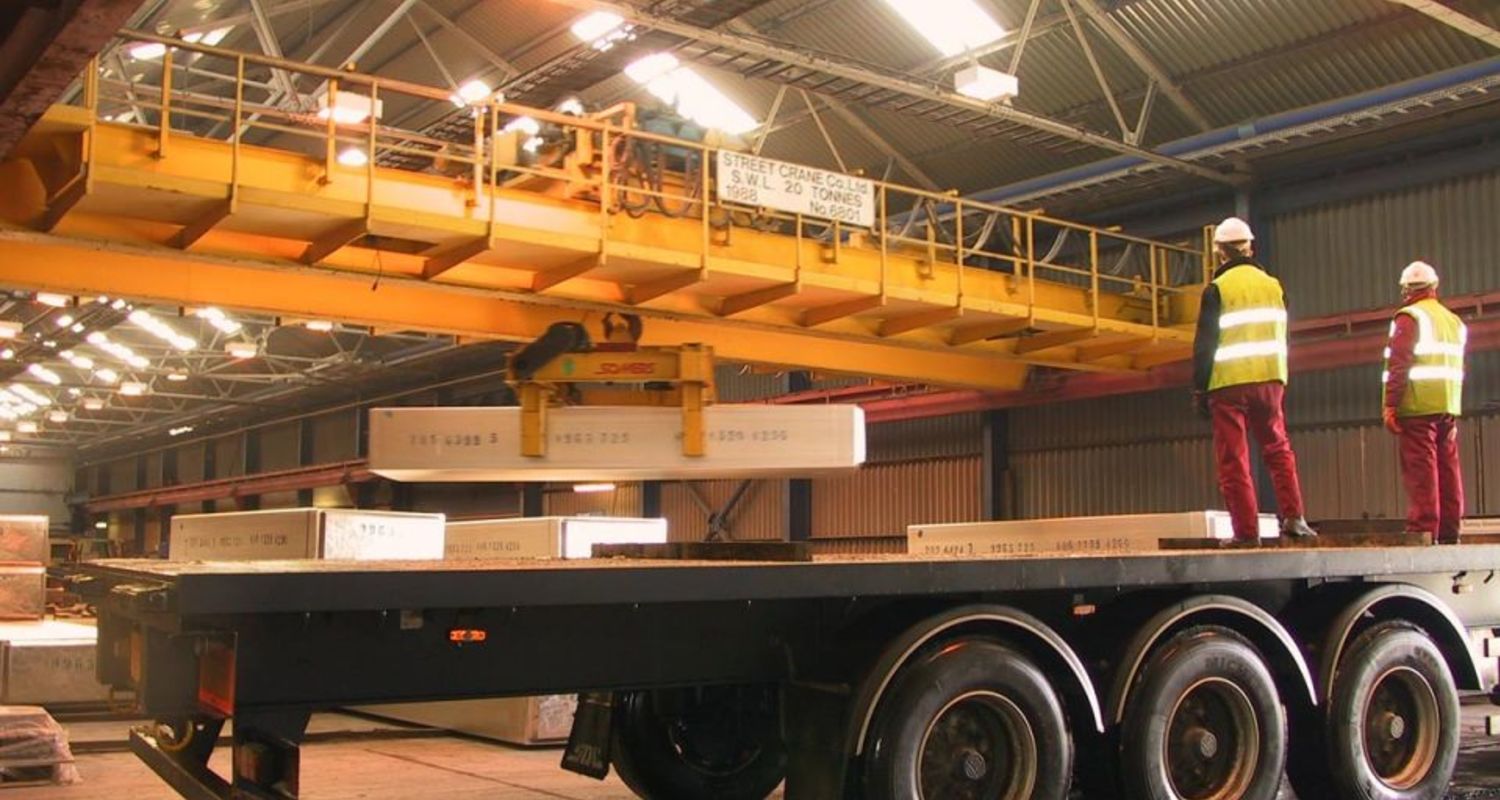 Visit Fort William, Glen Nevis and Ben Nevis in the Outdoor Capital of the UK
Search the Visit Fort William & Lochaber Directory
Liberty British Aluminium Smelter In Fort William
Fort William has its own hydro-powered aluminium smelter from the rain-water of Ben Nevis, operated by Rio Tinto Alcan
Liberty British Aluminium are the owners of the aluminium smelter and hydro generating stations at Fort William and Kinlochleven.
The background to aluminium production in Fort William and  Kinlochleven
The Railway came to Fort William in 1890 and as in all other places around the world it attracted people. In 1929
The British Aluminium Company Ltd
completed their major hydro construction programme of dams and pipework to carry millions of litres of water to their new aluminium smelters at Fort William and Kinlochleven. Hundreds of men came from all over to work and labour on the project and others became the first employees of the company.
Earlier, in 1907, the Kinlochleven plant was commissioned. The villages of Inverlochy and Kinlochleven were built specifically to provide housing for the workers and their families and Kinlochleven was the first village in Scotland to be provided with electricity as a result of the hydro-generating station.
Rainfall for Power?
Loch Treig, which you can see from the West Highland Railway Line, north and east of Spean Bridge, is the main source of water. Water is taken from the loch along a 24Km long pipe, which is 4.5m in diameter. Along the way to Fort William additional water is collected from the surrounding hills and introduced to the pipe. The familiar pipes descending from the shoulder of Ben Nevis are the last section of the waterway. This produces a fantastic volume and power of water and gravity drives it into our DC generating turbines.
The Process
Alumina is brought to Fort William by train after being processed, from bauxite in Ireland. We use the electricity to operate the 80 electrolytic cells in our two Cellrooms. The molten aluminium is siphoned from the cells at regular intervals, transported to our Cast Shop, then cast into large ingots which, when cooled, are loaded onto lorries or trains and sent for further for processing into foil, car parts and lots of other useful aluminium products.
What do we do?


We produce around 40,000 tonnes of aluminium each year, generally cast in 10 tonne ingots
We employ around 174 people, specifically trained for the various operations within the plant. We operate the plant to the most demanding Environmental, Quality and Health & Safety standards and hold registrations to ISO 14001:1996, ISO 9001:2000, OHSAS 18001:1999 and EMAS. These are controlled within a fully Integrated Management System. We generate approximately 85 Megawatts of electricity from the Lochaber and Kinlochleven power stations and can sell excess to the National Grid We are one of the key employers in Fort William We care about our Environment and maintain close relationships with SEPA We are a registered Investors in People plant



Lochaber Smelter
Fort William
Scotland PH33 6TH
t 01397 902233
For more details about our operation please visit the Liberty Group website
Inverskilavulin Lodges - self catering near Fort William

Warm and cosy lodges for between 4-6 people each, with spectacular views on Ben Nevis, Aonach Mor, the Grey Corries and much more. Both lodges are nestled away in the heart of the Scottish Highlands, located just 6 miles outside of Fort William in Glenloy at the foot of Beinn Bhan corbett. Solar powered, with water straight from Beinn Bhan river, we offer eco-friendly and sustainable holiday accommodation, in the quiet serenity...

The Lime Tree Hotel

The Lime Tree in Fort William is a Small Hotel, Restaurant and high quality Art Gallery offering you unique accommodation in a convenient location in the Highlands of Scotland. Whether you choose to relax at The Lime Tree, enjoy the spectacular mountains and landscape, bag a Munro, tackle world championship mountain bike track at Nevis Range, take the Jacobite steam train on the road to the Isles, or choose to immerse...

Torlundy House

Torlundy House is a family run Guest House located in the rural settlement of Torlundy some 3 miles (5 kilometers) from Fort William in the Highlands of Scotland. Your hosts, Michael and Maxean, have been providing B&B for 14 years in Torlundy.We have lived in Torlundy for nearly 15 years now so are very conversant with the area. We welcome you to our home nestling amongst Britain's highest mountains (a short...

Airds Hotel & Restaurant - Luxury Boutique Hotel

The Airds Hotel & Restaurant is a romantic luxury boutique hotel located in the stunning hamlet of Port Appin, near Oban, Argyll, situated on the shore of Loch Linnhe with the Morvern mountains behind, on the West Coast of Scotland in the Scottish Highlands. This luxury hotel has one of the best reputations in Scotland for it's food and dining here is a real pleasure. The bedrooms are all individually decorated and all have...

Distant Hills Guest House, Spean Bridge

Located in the pretty village of Spean Bridge, about 9 miles from Fort William, our comfortable 4 star guesthouse enjoys a good location in the village, within walking distance of several restaurants and shops. We are also very near Nevis Range for summer gondola trips, forest walks and mountain biking trails.Our bed and breakfast rooms are all ensuite and are rated by the AA as 4 gold star grade. We are one...

Coire Glas Guest House

UNDER NEW OWNERSHIP - Please contact us directly for best offers and pricing,  20% winter discount on 3 or more nights - email Morven and Simon Hardiman:

[email protected]

or call +44(0)1397 712272Bed and Breakfast, Spean Bridge, near Fort William.Coire Glas Guest House is situated at the edge of the Village of Spean Bridge in grounds of approximately one acre facing south it looks out over the spectacular Grey Corries and Ben...

Cedar Lodge - Self Catering Cottage Fort William

Cedar Lodge is one of the closest self catering places to Fort William's downhill mountain biking tracks and winter skiing/snowboarding at Nevis Range. We are also within 10 minutes of the Ben Nevis North Face car park, and 15 minutes from the Glen Nevis Visitor Centre where most people begin their walk up the mountain footpath on Ben Nevis. THIS PROPERTY IS AVAILABLE FOR THE MONTH OF APRIL FOR PROFESSIONALS WORKING...

The Waterfront - Luxury Self-catering Apartment

This luxury self catering apartment in Fort William is new to the market and is a delight. Located by the shore of Loch Linnhe, and a short walk into town, our "just for two" self catering accommodation makes a wonderful place to stay during a visit to Fort William. Partially open-plan the holiday accommodation comprises an airy sitting room with leather settees and maple flooring.There's a breakfast bar and the stylish...

Bluebell Croft - Honeysuckle House and Rose Cottage

Honeysuckle House (sleeps 8+) and Rose Cottage (sleeps 2-4) are 5 star and were described in the Sunday Times as one "of the Best Cosy Cottages in the UK" and as a 'Heavenly cottage.. and the best sited hot tub in Europe'. The house and cottage have been designed with every thoughtful comfort, even extra towels for the hot tub. Dogs are welcome with care. We can leave a casserole in...

Moorings Hotel

Celebrated as one of the most popular hotels in Fort William, the Moorings Hotel is a hidden gem, located just five minutes drive from Fort William town centre but a million miles away from every day hustle and bustle.Situated on the banks of the Caledonian Canal at the famous Neptune's staircase locks the location is perfect for a short stroll along the canal-side or enjoying a more strenuous walk along the...

Burnlea Bed and Breakfast Fort William

Burnlea bed and breakfast in Fort William has stunning, uninterrupted panoramic views over Loch Linnhe to the hills beyond and is just a mile's scenic walk from the shops, restaurants and pubs of Fort William. Free parking, free Wi-Fi, superb breakfasts; Highland hospitality at its best! Rooms from £79 - £110 per night, two persons, including breakfast.  We provide 2 comfortable rooms, each on the ground floor (super-king, twin or single,...

Highwinds

Highwinds Bed and Breakfast is in the rural settlement of Torlundy 4 miles north of Fort William with superb views towards the North Face of Ben Nevis and across farmland to the hills beyond Loch Linnhe. We recently completed a full renovation to create a high standard of luxury En-Suite rooms that all take advantage of the magnificent views.   Walks in this tranquil location lead directly from Highwinds with the...