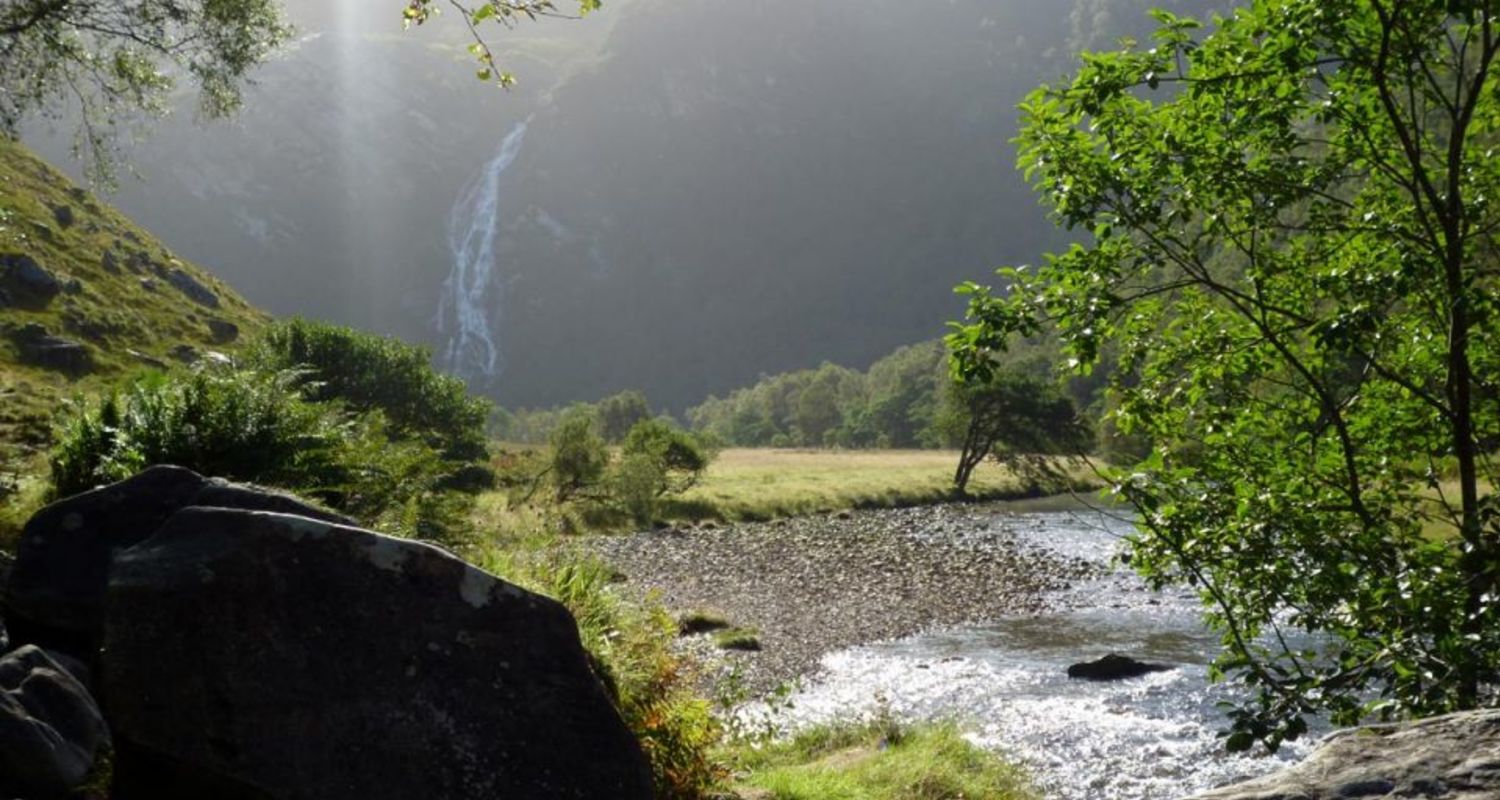 Visit Fort William, Glen Nevis and Ben Nevis in the Outdoor Capital of the UK
Steall Falls In Glen Nevis
Glen Nevis is one of the most beautiful glens in Scotland and lots of walks and climbing to do. Walk through the gorse to Steall Falls - its fab!
In Glen Nevis, there are delightful walks to satisfy the low-level hiker and photographer - as alternative things to do if the weather is too bad to walk up the Ben Nevis footpath. One such walk is a hike through the gorge in Glen Nevis, where the River Nevis cascades and tumbles down from the surrounding mountains, on its way to the sea.

This walk is relatively easy but good footware is recommended. Walkers can park their cars in Braveheart carpark or at the Ionad Nibheis Centre near the entrance to the Glen, whilst whose preferring a much shorter walk can begin at the Lower Falls carpark. If you only have a couple of hours, then you can park at the head of the Glen, near the entrance to the gorge.  On your way into this most beautiful of Highland Glens you are bound to see some of the local Highland cattle grazing.

Before the gorge, the Lower Falls are the first real show of power the river can offer and during wet periods these waterfalls are extremely impressive as they thunder below your feet under the bridge.

Once in the Gorge you will be delighted with wild flowers, gently cascading streams and some superb views both ahead of you and behind. After a short but pleasant walk over rocky ground the gorge opens up to reveal a hanging valley with Steall Falls pouring into the scene from high above.

A further 15 minute walk brings you to the wire-rope bridge where you can see Steall Falls at close hand, and test your balance and nerve by crossing the river on the steel rope bridge. Don't forget your camera and film, waterproofs and midgy repellant!

Location
Only 15 minutes from Fort William High Street by car, at the head of Glen Nevis

Rating
A straight forward walk, with a few areas requiring some care, often some wet, slippy areas and will be very icy in winter. Please make your personal safety a high priority - the mountains can be dangerous.

Apre Walking
When in Glen Nevis, Why not enjoy a refreshent or meal in the Glen Nevis Restaurant, or The  Ben Nevis Inn.
in Glen Nevis, on the way to Steall Falls

Glen Nevis features many unusual pines...

looking back towards the Lower Falls...

carried by the water of the River Nevis over time

are you brave enough... ?