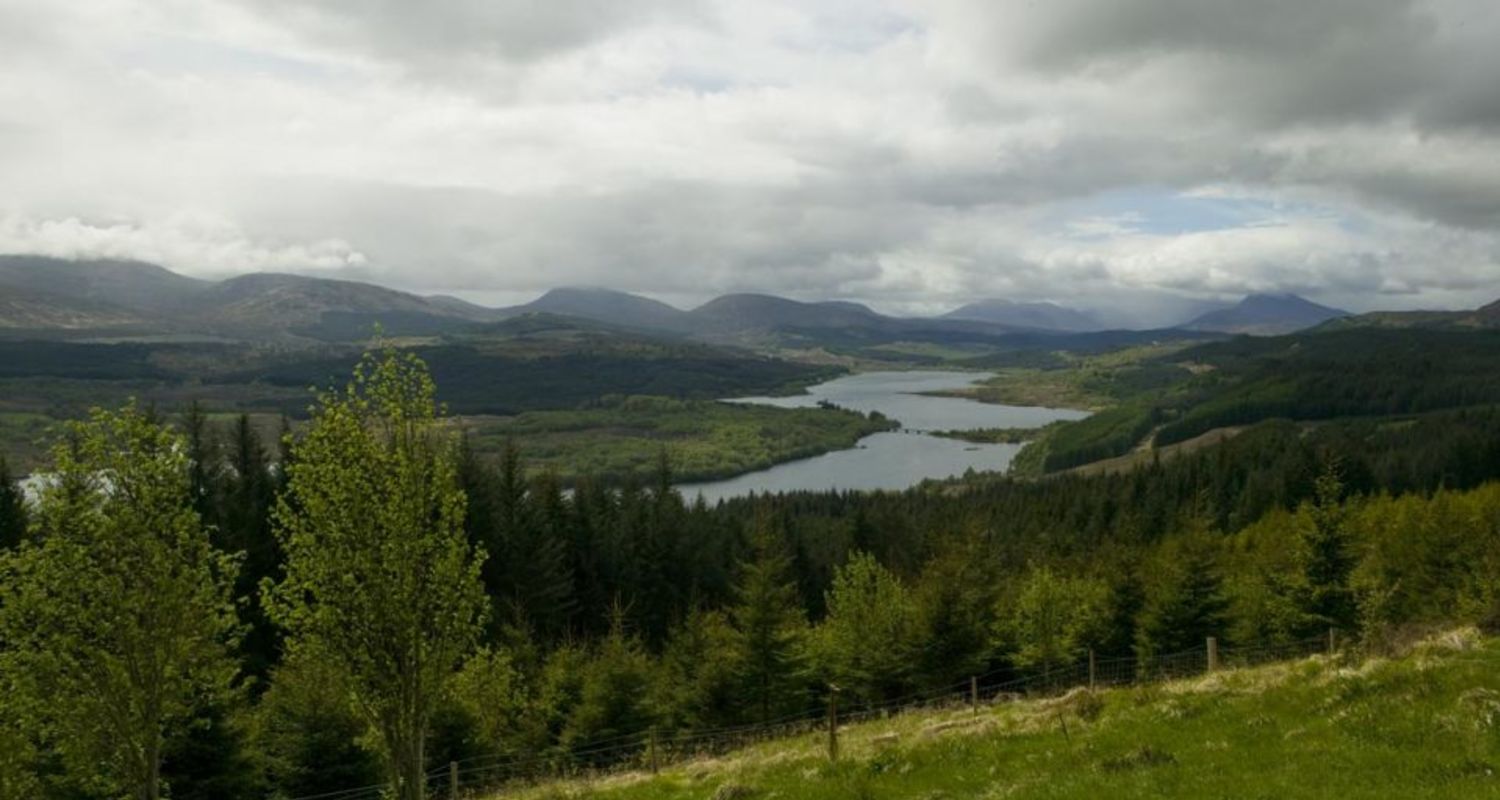 Visit Fort William, Glen Nevis and Ben Nevis in the Outdoor Capital of the UK
Invergarry Village In The Great Glen
Invergarry is a tiny village/community where the River Garry flows into Loch Ness. A little north of the village on the road to Skye is Loch Garry
Invergarry village is so named as it lies very near the place where the River Garry flows into Loch Oich. It is a pretty area of the Great Glen with lots of woodland and walks. The Invergarry Hotel is popular with visitors and fly fishermen in particular. Each year the Invergarry Highland Games take place in a field just west of the village on the way to Loch Garry. If you are taking the route to the Isle of Skye, we recommend stopping off at the top of the hill where a large layby is a popular view point and where you can look down on the Loch, which we think looks a bit like a map of Scotland...

There's a single track road along the shore of Loch Garry which will take you to Tomdoun Hotel and then beyond to Loch Quioch. 
In the village is also Glengarry Castle Hotel which sits on the shore of Loch Oich and nearby this good hotel is the ruin of Glengarry Castle.
Glengarry Castle Hotel

Glengarry Castle Hotel is a comfortable country house hotel with a jewel of a setting on the shores of Loch Oich, which lies between Loch Ness and Loch Lochy at the heart of the Great Glen in the Highlands of Scotland.Glengarry Castle Hotel is a 4 star scottish accommodation offering great comfort and service to our guests. We are central for touring the Scottish Highlands to Inverness, Ben Nevis, Fort William,...
Invergarry Hotel

Inverness-shire, Invergarry, PH35 4HJ

Invergarry Hotel in the Great Glen is located at the junction to the Isle of Skye and a perfect place for fly fishing on the River Garry.The hotel is a traditional stone-built building with open fires, cosy bar and very comfortable bedrooms. Invergarry is where you can turn off the Inverness...

Invergarry Lodge

Mandally Road, Invergarry, PH35 4HP

Invergarry Lodge is an independent, self-catering youth hostel located in the Great Glen, in the heart of the Scottish Highlands.Surrounded by mountains, glens, forests, lochs and rivers, the hostel is ideally situated for most outdoor pursuits and offers unparalleled opportunities for studies in geography, heritage, conservation and wildlife. We are located...
in the Great Glen

near Tomdoun

perfect for fishing !

like a map of Scotland ?

near Tomdoun

in the Great Glen

at first light

on the way to Skye