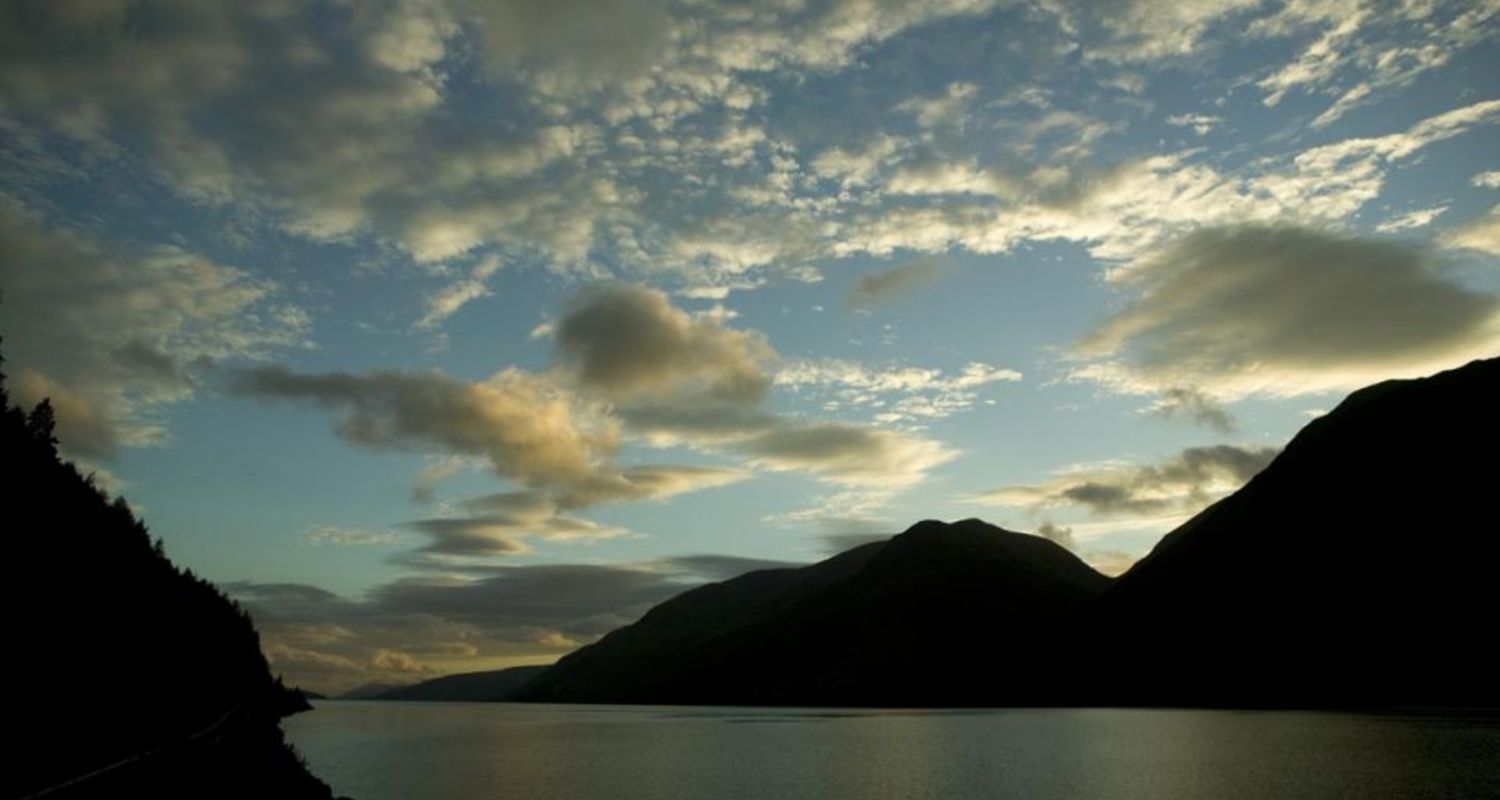 Visit Fort William, Glen Nevis and Ben Nevis in the Outdoor Capital of the UK
Loch Lochy In The Great Glen
Loch Lochy is a large inland freshwater loch which forms part of the Caledonian Canal. On either side, steep mountains form the landscape
Loch Lochy is a long, straight, fresh-water loch which forms part of the Caledonian Canal inland waterway. Steep, forested hillsides give this scenic area a fjord-like feel to the landscape.

Loch Lochy lies alongside the A82 route to Loch Ness and Inverness, and of course the route to Skye via Glen Morriston, so it's a good place to stop and enjoy the scenery and hospitality provided by the local businesses in the area.

Letterfinlay Hotel and restaurant enjoys a really good location with elevated views across the loch and towards the west, whilst at the same time providing a jetty and slip access to the Loch for watersports.

A little further along the lochside is Corriegour Hotel and restaurant which has one of the most amazing locations looking out over the loch and mountains towards the west. Corriegour is a 4 star establishment and a family run business with a reputation for very good dining and accommodation. Corriegour also has its own pontoons and therefore an opportunity for passing yachts and cruise boats to tie up. A Highland Wedding reception at Corriegour would be something very special...

At the northern end of Loch Lochy is Laggan Locks where Fingal of Caledonia can often be seen during each of her weekly cruises on the Caledonian Canal.