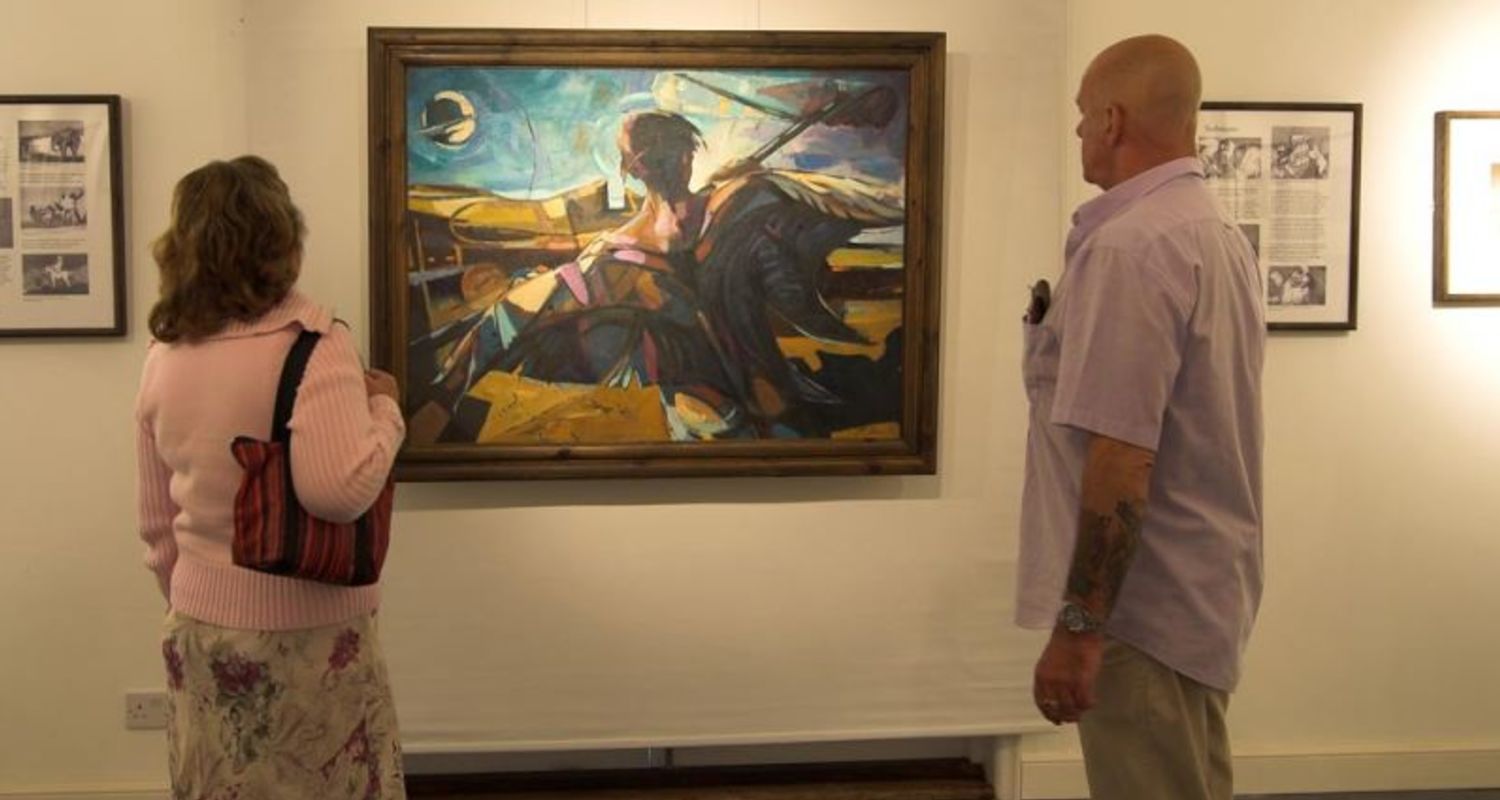 Visit Fort William, Glen Nevis and Ben Nevis in the Outdoor Capital of the UK
Art & Photography Events In Fort William
Art exhibitions in Fort William and Lochaber - check out Lochaber Art Club and Lime Tree Gallery
Lochaber Art Club hosts an annual exhibition in the Ben Nevis Distillery visitor centre which you are most welcome to attend. Details can be found below.

The Limetree Gallery in Fort William's west end has a number of different exhibitions throughout the year.

Room 13 is an innovative organisation supporting and encouraging young artists and events are held through the year.



What's on in Fort William and Lochaber
Woodland Art Attack

Woodland

No Event Dates -

Be a part of something special as we create large-scale art in the spectacular surroundings of An Torr wood, as well as adorning trees with decorations and "faces" – see the trees come alive!Suitable.

Lochaber Art Club Annual Exhibition

Ben Nevis Distillery

No Event Dates -

This exhibition usually has something to interest everyone, from still life, landscape, abstract and a selection of three dimensional pieces.

MATISSE: Drawing with scissors

The Lime Tree an Ealdhain

No Event Dates -

The exhibition: Matisse continued creating highly original works into his eighties.

Philip & Mackenzie

Lime Tree Gallery

No Event Dates -

Paintings by Scottish artists Jackie Philip and Jennifer Mackenzie.

A Window to the West

The Lime Tee Gallery

No Event Dates -

from the collection of the Royal Scottish Academy. We have no more details about this event, which is clearly a high-quality art exhibition for Fort William visitors to enjoy.

Casting Shadows

Lime Tree Gallery

No Event Dates -

Clare Blois,  Fiona Matheson  and  Dot Walker  are Inverness-based artists whose work has been lead by Highland landscape and seascape for many years.
Lime Tree Gallery

with resident artist Dave Wilson

in Fort William

Lochaber Art Exhibition

in the Ben Nevis Distillery

Lochaber Art Club