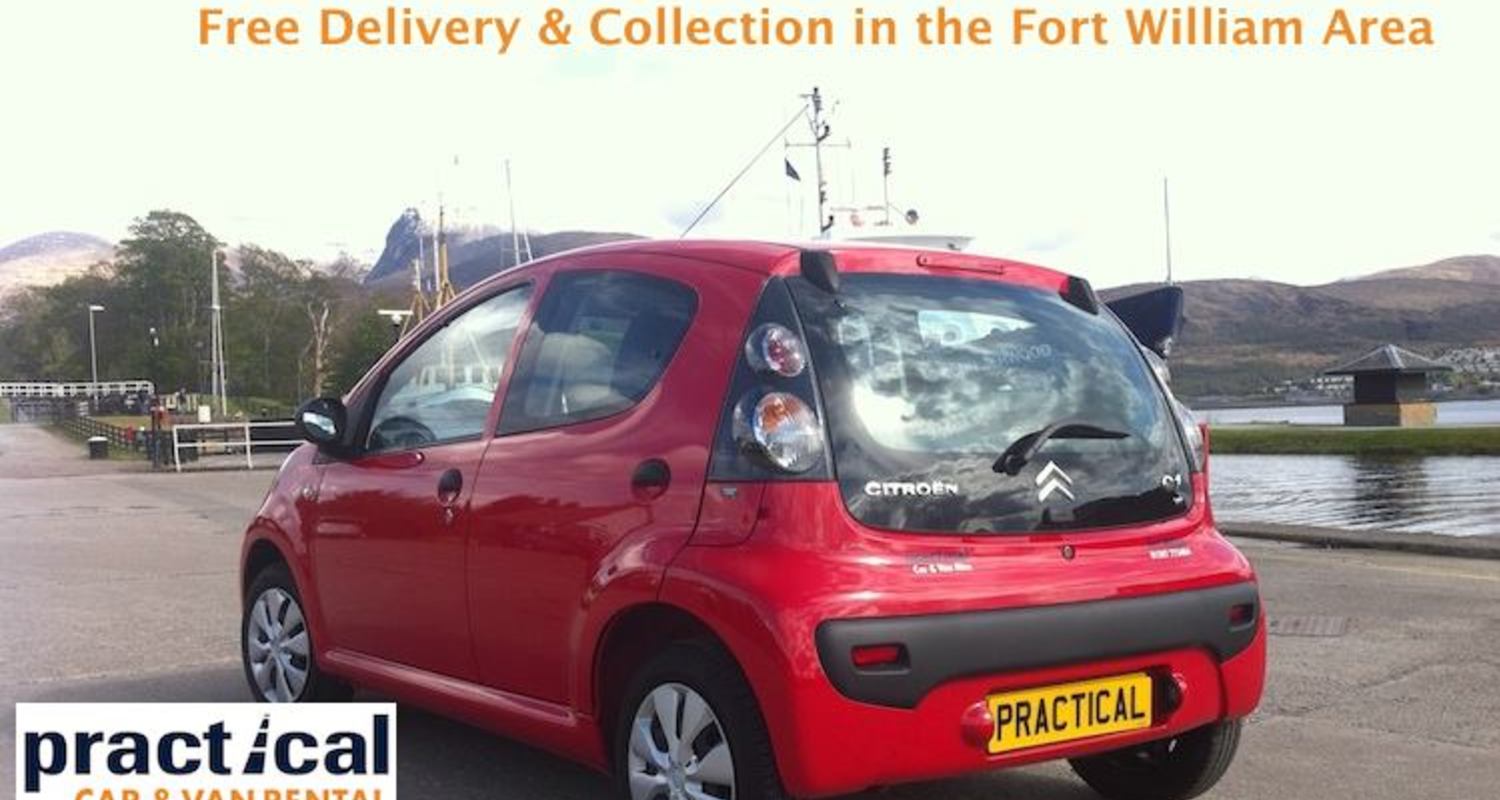 Visit Fort William, Glen Nevis and Ben Nevis in the Outdoor Capital of the UK
A number of Fort William based businesses provide excellent car hire and rental and will arrange to pick you up the at the bus or train station.
Arrive in Fort William on the bus or by rail and pick up a Fort William rental/hire car to make the most of your visit to the area. This area is a very rural and we highly recommend the use of a car to get out and about without restrictions. We recommend a local car rental company Practical Car and Van Rental.
If you don't drive or don't like to idea of driving on the left, there are time-tabled bus services although these are not like a city service where a bus might come along every 5 minutes.
The Lochaber Directory listings below show local car rental companies based in Fort William and Lochaber, who provide an excellent, local service to visitors.
Rhino Car Hire
offer car hire from all airports and throughout Scotland.
Practical Car Hire - car & van rentals, minibuses

Annat Slip, Corpach, Fort William, PH33 7NB

Car, Van & Minibus Hire and from Practical Rental - Fort William, Scotland We are a specialist provider of self-drive car hire in the Fort William and Lochaber areas. We provide the fastest and most convenient car rental service available, with a free collection and delivery service for the...
pick you up at bus or train station...

in Fort William