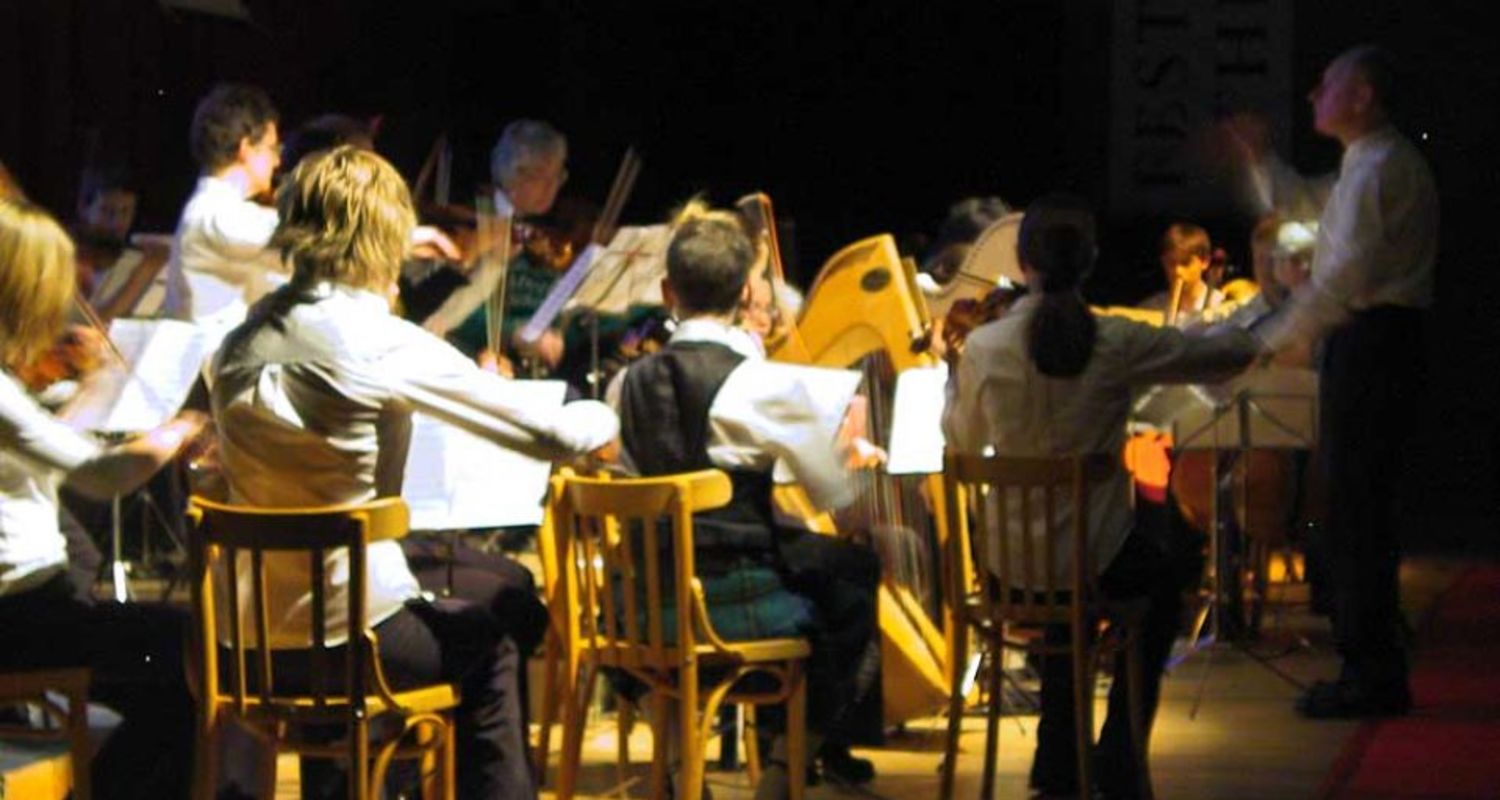 Visit Fort William, Glen Nevis and Ben Nevis in the Outdoor Capital of the UK
Musicians And Music In Lochaber
Fort William and Lochaber has an active community of musicians and many of these play regularly for the public - particularly through the summer months.
Music is an important part of our culture. There are many talented and creative people living in Lochaber and either playing, teaching or learning music. There are two businesses we are aware of who design and build musical instruments. One makes guitars, the other clarsachs, harps and violins.

From pipeband to Fiddlers, school orchestras and lots of local bands, Lochaber musicians provide an important element in our lives. Many of the local hotels and pubs often have live music.

LIVE MUSIC
We encourage local establishments and musicians to add their gigs o our LochaberEvents database, however we can't do much more than offerthem this free opportunity. It may be worth checking the What's On by month to see who's playing where.

Lochaber Music School provides high quality, professional string tuition in the Fort William and Lochaber area of the Scottish West Highlands.

Students at LMS can learn violin, cello, clarsach, viola and double bass.

The School organises Musicianship Classes to develop aural and rhythmic skills. As students progress they can discover the fun and satisfaction to be gained from playing together in one of the School's three orchestras or participate in ensemble playing.

If you live in Lochaber and would like to learn to play, or improve your playing, we would be pleased to hear from you. We also welcome musicians and business organisations who may like to help us financially. West Highland College UHI offer two music courses in Fort William - a one-year National Certificate in popular music, and a four-year Applied Music BA(Hons) degree through the University of the Highlands and Islands. Students will learn about performance, theory, technology and many other aspects of music. For more details, please see the West Highland College UHI website: www.whc.uhi.ac.uk

Any local musician or band is welcome to add their events to our What's On, or create a Lochaber Business Directory listing from this page.
Ian Pellow - Music tuition for Bass Guitar

4 Glenfern, Fort William, PH33 7NP

Learn to play Bass Guitar in Fort William with Lessons by Ian Pellow - Experienced bass guitar teacher - Internationally acclaimed artist Learn to play bass in any style: Jazz - Funk - Rock - Blues - Pop - Latin - Folk - Free improve and more. Now accepting students. Beginners to...

Loch Shiel Festival

Maiviken, Torr an Eas, Glenfinnan, PH37 4LS

Loch Shiel Classical Music Festival 15-19 April 2016 - 20th anniversary Celebrate the 20th anniversary, as we look back on some of the weird, whimsical and wonderful achievements of this unique music event Program and ticket information at http://www.shielfestival.com/

Watercolour Music

Ardgour, Fort William, PH33 7AH

Hello folks,   A little info on a very special concert coming up in Ardgour – please spread the word to anyone you think may be interested, and maybe see yourselves there! MA   HOUSE CONCERT AT WATERCOLOUR ALERT! SUNDAY 23rd AUGUST - 3PM AON TEANGA:UN ÇHENGEY - A GAELIC...

Roobarb

141B High St, Fort William, PH33 6EA

Roobarb is Fort Williams vibrant new nightlife scene that has placed itself as the first choice for Fort Williams party goers every Friday & Saturday. Every night we are open, we offer amazing drinks promos with music from the best DJ's. Roobarb is the perfect place if you love to dance,...

Sunart Centre

The Sunart Centre, Strontian, PH33 4JA

The Sunart Centre is a community centre with a 200 seat theatre hosting a variety of concerts and theatrical productions, and with a range of fitness and sporting facilities. We are also home to Ardnamurchan Library and a West Highland College outreach centre. We have a Fitness Gym open to the...

Lochaber Schools Pipe Band

Lochaber High School, Camaghael, Fort William, PH33 7ND

Lochaber Schools Pipe Band are a group of young pipers and drummers from the Lochaber area who get together for their love of the Scottish bagpipe and marching bands. Lead by Mags MacMaster they are a truly awesome sounding band and during the summer, play at Highland Games and in Fort William's...

Loch Shiel Spring Festival

Station Cottage, Glenfinnan, PH37 4LT

Every second week of May, leading artists from all over Britain and beyond team up to perform classical and contemporary music, drama and dance befitting the scenic splendour of the West Highlands. The area round Loch Shiel offers a series of imaginative chamber music venues ranging from the...

WONDERLAND - Multi Award Winning Wedding Band

Rivendell, Fort William, PH39 4NJ

LIVE DUO BAND + CEILIDH + DJ - Fort William wedding band Providers of quality entertainment live music for any type of private or corporate function. "Wonderland" are the only band to win both a VOWS Award and and Scottish Wedding Award - given for exceptional customer service. Please check...