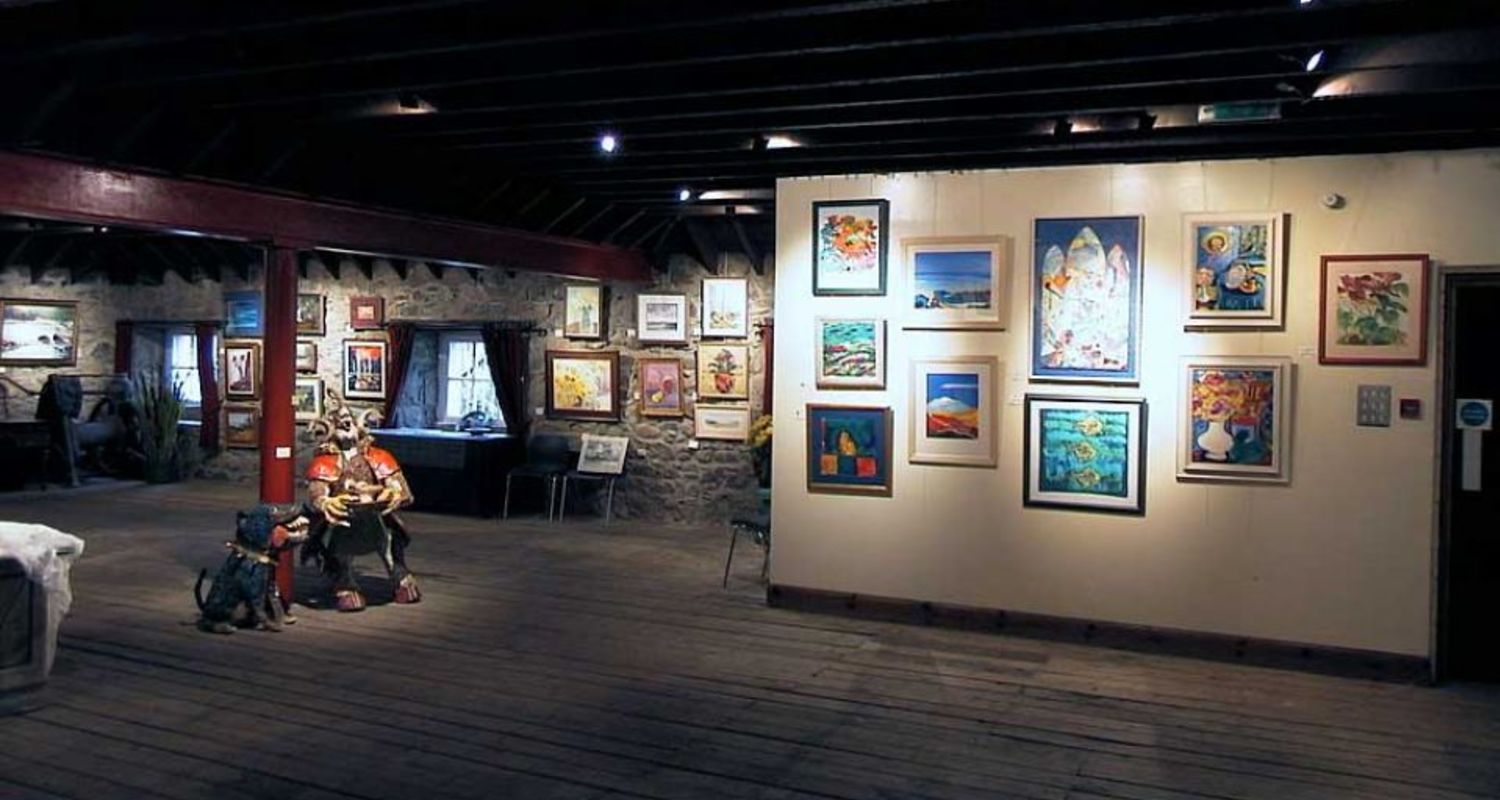 Visit Fort William, Glen Nevis and Ben Nevis in the Outdoor Capital of the UK
The Lochaber Art Club holds its annual exhibition in the Ben Nevis Distillery each year featuring the work of local artists. The club welcomes new members.
Lochaber Art Club has been in existence for over 20 years and from its small beginnings has now grown to a membership of 102. It is run by a Committee which is elected each year in April at the AGM. It is non-profit making and all activities are funded purely from subscriptions and commission from the sale of works of art at its Annual Exhibition.

The Highland Council will usually also give support by awarding a grant to help towards the Club's programme. There is a small annual subscription to pay on becoming a Member, currently £12 per annum and membership is open to anyone living in the Lochaber area of the West Highlands, who is either an artist or just interested in the visual arts and wishes to support the Club in its many and varied activities. The Club welcomes artists of all abilities, amateur and professional, from beginners and students to OAPs.

The Committee organises small workshops, demonstrations and illustrated talks by many professional and well-established Artists from Scotland and other parts of the United Kingdom, which usually take place during the quieter months of autumn and spring. There are also the occasional trips to interesting exhibitions and galleries or museums, etc. These activities are open to any Member on a first come first serve basis and are usually very well attended. There is a charge to attend a workshop but they are well subsidized by the Club. All of the talks are open to non-members, at a nominal charge, and occasionally some of the workshops, if they are not already fully booked by Members.

There is an arrangement with the Belford Hospital in Fort William for the Lochaber Art Club to invite its members to provide paintings to brighten up the walls in the entrance hall. These are always hugely appreciated by all and bring great joy and delight to many patients and visitors alike. There is a good change around of paintings and a few sales are made from here every year. The Annual Exhibition takes place in August and there is always a huge buzz of anticipation and excitement on handing in day when artists bring in a huge collection of wonderful and delightfully varied paintings and sculpture. This Exhibition is always a great success, well supported by the local community and visited by a huge number of visitors; many of whom will return home to other parts of the world clutching under their arm a unique work of art by a Lochaber Artist.
Nevis Hillwalking Club

Skeabost, Old Ferry Road, PH33 6SA

The Nevis Hillwalking Club is a small, friendly Lochaber-based club that organises a hill walk on every weekend of the year. It is not a climbing club. Technical equipment is used only when necessary for part of the walk, for example ice axe and crampons on winter routes, or a rope if useful...

Lochaber Yacht Club on Loch Linnhe, Fort William

Achintore Road, Fort William, PH33

Lochaber Yacht Club was established 1954 over at Corpach but today the Club enjoys its new sailing clubhouse on the shore of Loch Linnhe in Fort William. We go sailing lots and every year teach people to sail who join our sailing club and then go on to sail club dinghies or they buy their own...

Fort William Football Club

Claggan Park, Achintee Road, PH33 6TE

Lochaber Showstoppers

n'a, n/a

Lochaber Showstoppers, formed in 1993, is a not for profit community musical theatre group based in Fort William. It was established with the aim of encouraging community access to and involvement in musical theatre within Lochaber, particularly amongst young people. Although run by...

Glencoe Boat Club

Tighphuirt', Glencoe, PH49 4HN

Glencoe Boat Club is an established sailing club located on Loch Leven between Glencoe village and Ballachulich. We have an active series of events and courses, as well as our weekly sailing races and annual regatta in June. Visitors are most welcome to use one of our visitor moorings and make...

We are Fort William based canoe club, with around 50 members of all ages and abilities. As long as you are happy to get wet then you are more than welcome to come and join us. During the summer we have weekly sea kayak trips every Tuesday evening at lots of different locations and weekly...