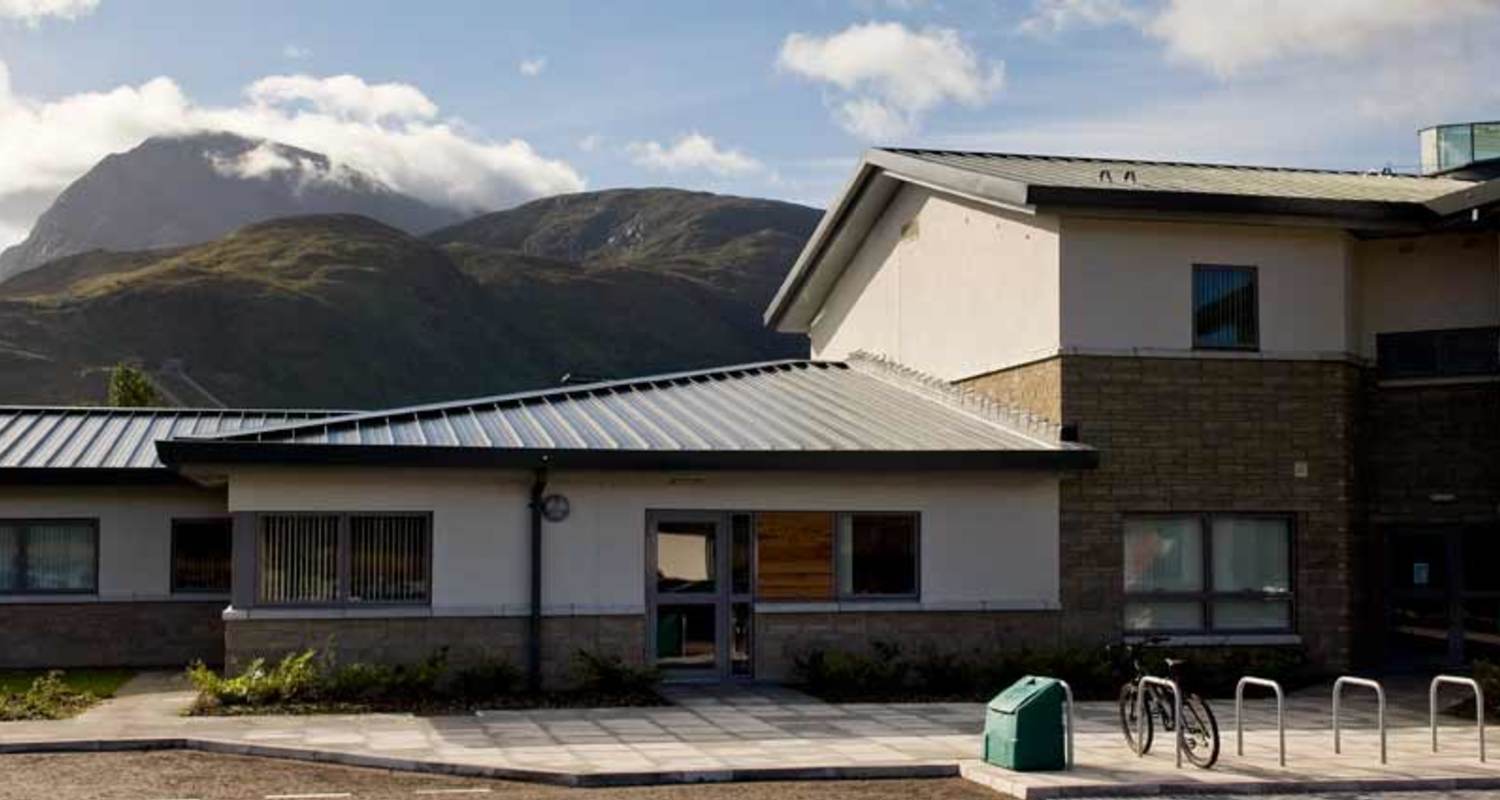 Visit Fort William, Glen Nevis and Ben Nevis in the Outdoor Capital of the UK
Fort William Health Services
Health care services in Fort William and Lochaber are very good. Fort William Belford Hospital is a busy place and so too the Health Centre
Fort William and Lochaber is well served with modern professional health care. The Belford Hospital in Fort Wlliam is the only hospital but there are many GP practices in Lochaber, including our local Health Centre on The Blar by the Lochaber High School.

A campaign to retain and secure the vital services of the Belford Hospital was a major public concern and full details, along with information about Highland Health Services in Lochaber can be found on an excellent website at:

http://www.westhighlandhealth.co.uk
Since Fort William offers a huge range of outdoor sports and activities, it is reasonable to suppose that a higher level of personal injury and accident levels may occur in this area, which is why it is important to have a local hospital with expert health care to look after people. Ben Nevis is a major cause of severe injuries to climbers so maintaining the highest sstandards of medical health care is vital to Fort William and the surrounding communities.
Additionally the main truck road from Glasgow to Inverness, the A82, passes through Fort William and there are many serious road incidents on this road. 
Dolphin Hydrotherapy Pool in Fort William

Lochaber Hydrotherapy Ltd., Belford Road, Fort William, PH33 6BU

The Dolphin Hydrotherapy Pool This warm water facility is unique in Lochaber. Hydrotherapy is physiotherapy practised in warm water and can help relieve aches and pains, mobilise stiff joints and strengthen weak muscles. The water in the pool is approximately 34ºC, allowing your muscles to...

Fleming and Fleming

92-94 High Street, Fort William, PH33 6AD

Fleming and Fleming opticians in Fort William High Street provides professional eye care from our family Fort William business. We are open Monday to Saturday. We offer a contact lens re-order service for existing customers and serve the west Highlands. If you are visiting Fort William or the...
combined GP practices and community care workers

the health centre with Ben Nevis in the background.

Fort William dentists work here...