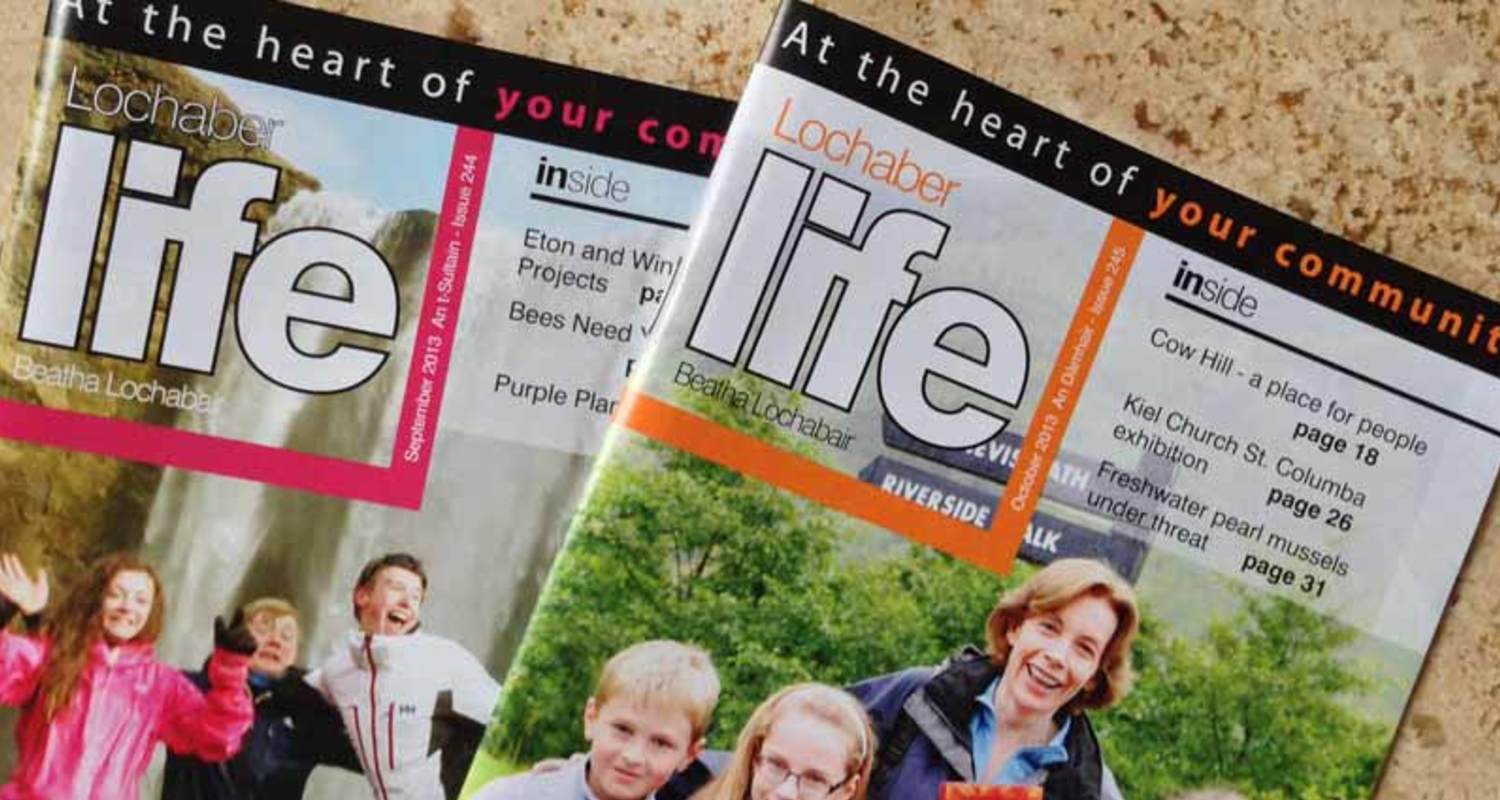 Visit Fort William, Glen Nevis and Ben Nevis in the Outdoor Capital of the UK
Fort William Press And Media
Visit Fort William Ltd lists the local press, newspapers, journalists and press photographers
Fort William and Lochaber does not have its own, uniquely published newspaper. The nearest thing comes from three regional publishers who print Lochaber content within their own publications. If you are interested in reading some of the local news and events, the following newspapers are published in the Highlands: The Oban Times.

The "Lochaber Life" Magazine
- a creation of Margaret and John Muncie and now owned and published by the Oban Times is a great monthly magazine which provides its readers with lots of local stories and photos and is enjoyed by many. Lochaber Life Magazine is a monthly periodical and has lots of interesting articles about the Lochaber area. It often contains historical accounts of life gone-bye, as well as up-to-date pieces about life today. We think you can subscribe to Lochaber Life and have it posted to you on request.

"Lochaber Life" editor is our friend and photographer Ian Ferguson of The Write Image
 
Lochaber Business Directory lists professional photographers or film/video production units working in the area.
magazines, newspapers, photographers

Lochaber Life magazine